I don't know what has gotten into me, but I'm just loving contemporary stories in which romance is definitely part of the story, but not the main purpose of said story.
You know what I mean?
There is something greater to whatever is happening in the character's life and that takes first priority instead of romance, and I LOVE THAT!!
What's a Soulmate by Lindsey Ouimet is a story just like that. So let's hear about What's a Soulmate:
 Libby Carmichael has just met her Soulmate.  It's just too bad he's behind bars.
When you only see the world in black and white until you meet yours, it's pretty simple to figure out when you've found your Soulmate. What Libby can't figure out is why fate/destiny/the powers-that-be have decided that Andrew McCormack is her one, true match. Libby is smart, organized, and always has a plan for what's coming next. So when she sees Andrew for the first time and her world is instantly filled with color, she's thrown for a loop.
Namely because he's in a dingy grey jumpsuit.
And handcuffs.
And being booked into a juvenile detention facility.
Surely a boy who's been convicted of a headline-making, violent crime isn't the person she's meant to be with. There's no way she belongs with someone like that… Right?
***
I've had What's a Soulmate for a while because someone in my Goodreads friend list was either reading it or marked it as "to read" and I saw it, loved the cover and the name and decided to learn more about it and then I downloaded it.
And it stayed there.
For months.
And months.
Until I finally decided to read it. And then I realized the big mistake I made. I should have read this story a long time ago, because it is wonderful.
You would think that since it says it right there in the title "soulmate" this book would just be about how Libby figured out who her soulmate is and then she keeps second guessing everything until love just wins above all else.
But if that was your assumption. Then you would be wrong!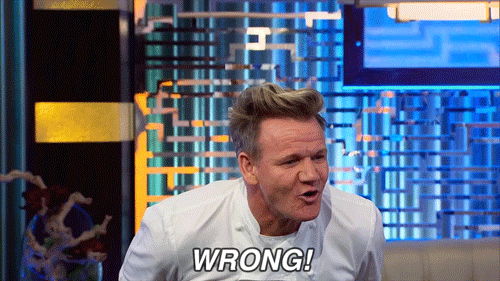 This story goes above and beyond all my expectations and that is why it gets  4.5 out of 5 stars in the Then There Were Books review book.
The intricacy of the story is just unlike anything I've read before. And yes, I know that sounds cliche, but it is the truth.
At first it does start like most romance novels, a girl in high school trying to figure out what she wants in the world and occasionally thinking about the person that is destined for her. Will she ever meet her soulmate? Or will it be an unfortunate meeting like it happened to a girl in her school that she found her soulmate while he was marrying a member of her family?
She isn't so worried about that so she is really not waiting for it to happen anytime soon. But then it happens, she meets him at the most unlikely of places.  Like the description says she meets him while he's being booked in at the juvenile facility where her father works.
To be honest with you I kind of rolled my eyes at how cliche it was sounding, you know, bad boy meets nice girl and he becomes a better person because of her. But as I kept reading, I realize all the cliches were kind of left behind at about the same time she realized Andrew was her soulmate.
I mean cliches didn't end there because it is still a book and all books have them, but I just stopped noticing those cliches and just enjoyed the story.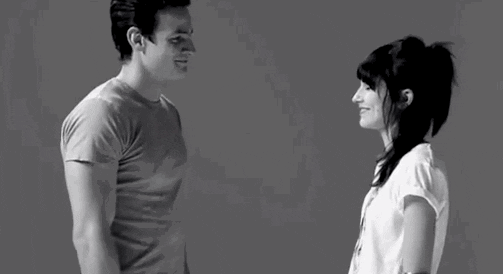 Libby and Andrew's journey is filled with amazing moments that you would not expect. There was this connection between them that I feel went beyond the norm of what a "soulmate" is.
Libby could just have ignored the fact that her "soulmate" was going to end up in jail (there is a reason why he is in a juvenile facility, but I ain't telling you LOL) and just live her life like normal. You know, she saw colors now and she could come up with a lie, the soulmate part of seeing colors doesn't actually mean that they will end up together.
In this story the ability to see color thanks to meeting your soulmate is just like a perk, but that doesn't mean that you have to stay with your soulmate or that you will ever meet them.
That is how the whole soulmate thing works in this story and that is one of the reasons why I liked it so much. Seeing color after meeting the person the universe has assigned to you is just a way for the person to know who their "soulmate" is, but that doesn't meant that is romantic kind of soulmate. The soulmate part is just a technicality I guess.
So Libby could have just not follow up on this guy, I mean he was in juvie so no one was going to blame her. But she decided to learn for selfish reasons why he was there. Those reasons later changed because she realized and saw who Andrew really is.
What's a Soulmate is not a romance story, is about sticking to your gut and finding out the "why" to something you can't understand. Is a self discovery story where you have to look past what you are told is right and what you feel is right and just do your own research.
Libby goes through so much to learn the truth because Andrew doesn't tell her anything and I feel like he was doing it because he didn't see a way out of his problem and didn't want her to be "soulmated" to him.
Because despite what usually happens in stories like this were the main character is mistakenly blamed, he was not, he actually committed a crime and for the longest part of the book I couldn't understand why he'd done it because he seem really nice and I guess that is what Ouimet wanted the readers to feel. To feel the same way Libby felt and try to figure out what had really happened and the reasons for the incident.
So I might be leaving you with more questions than answer on this, but that is just how I was, I could not for the life of me figure out why he'd done what he'd done and whether or not he and Libby were ever going to get a happily ever after.
I rooted for them so bad, because even though this story is not about falling in love and all the romance stuff, they are still soulmates and they are falling for each other, but their circumstances are definitely not ideal.
There is one minor detail as of why it got a 4.5 instead of 5, but I can't really tell you what it is without spoiling it.
I wish there was another book to find out what the future holds for Libby and Andrew, but the ending is hopeful and beautiful so I think I can live without there being another book (thought I really want more LOL).
This book is totally worth it you guys and you should all go and buy it now!