Every year I slowly die with anticipation about certain books because I have to wait an entire year to read the continuation of the story, in some cases even more than a year which is torture.
The joy I experience every time I see the cover of the new book or the description of said continuation or brand new story, for me is like Christmas don't matter what time of the year it is.
So without much verbiage I give you my top 10 most anticipated books I cannot wait to read.
King's Cage by Victoria Aveyard
Mare Barrow is a prisoner, powerless without her lightning, tormented by her lethal mistakes. She lives at the mercy of a boy she once loved, a boy made of lies and betrayal. Now a king, Maven Calore continues weaving his dead mother's web in an attempt to maintain control over his country—and his prisoner.
As Mare bears the weight of Silent Stone in the palace, her once-ragtag band of newbloods and Reds continue organizing, training, and expanding. They prepare for war, no longer able to linger in the shadows. And Cal, the exiled prince with his own claim on Mare's heart, will stop at nothing to bring her back.
When blood turns on blood, and ability on ability, there may be no one left to put out the fire—leaving Norta as Mare knows it to burn all the way down.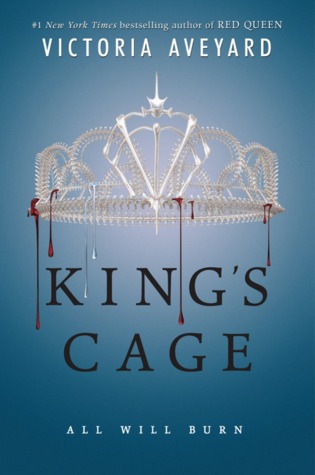 Seriously I been dying slowly to get to read this book, and more after that awesome book trailer came out. From the first moment I read Red Queen I knew this series was going to be amazing so I'm extremely excited for King's Cage to come out, if you cannot wait either you can pre-order here.
Cashmere by Temple West
Relieved that her nightmares have ended, Caitlin is disturbed to find that something even stranger has taken their place. Determined to get on with her life, even amid a crazy paranormal manhunt, she applies for a competitive summer fashion internship in New York. Searching desperately for answers about what Caitlin might be, how Adrian's father is involved, and where Lucian has been taken, Caitlin and Adrian must rely on each other to survive. But when the truth finally comes to light, the consequences are unimaginable.
And the question still haunts them both: even if they survive, how will they deal with the fact that Adrian is immortal and Caitlin is not?
Well, this book I been waiting for almost two years. TWO YEARS PEOPLE. And if you have been following this blog for a bit you might have notice that I seriously LOVE this story.
So now that the release day is so close I'm extremely excited to get to read it. If you loved Velvet and cannot wait for Cashmere, the wait is almost over and you can pre-order here (it only shows Kindle edition now, will update when printed edition becomes available).
Till Death by Jennifer L. Armentrout
It's been ten years since Sasha Keaton left her West Virginia hometown . . . since she escaped the twisted serial killer known as the Groom. Returning to help run her family inn means being whole again, except for one missing piece. The piece that falls into place when Sasha's threatened—and FBI agent Cole Landis vows to protect her the way he couldn't a decade ago.
First one woman disappears; then another, and all the while, disturbing calling cards are left for the sole survivor of the Groom's reign of terror. Cole's never forgiven himself for not being there when Sasha was taken, but he intends to make up for it now . . . because under the quirky sexiness Cole first fell for is a steely strength that only makes him love Sasha more.
But someone is watching. Waiting. And Sasha's first mistake could be her last.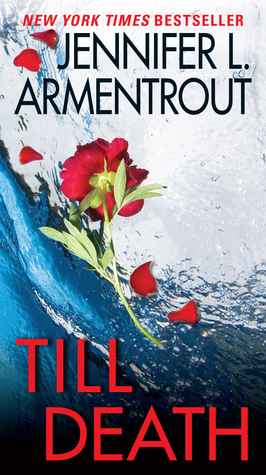 Well in all honesty I just LOVE anything by Jennifer L. Armentrout so I'm extremely excited to read Till Death because the description sounds awesome and is JLA. You can pre-order Till Death here.
A Court of Wings and Ruin by Sarah J. Maas
Feyre has returned to the Spring Court, determined to gather information on Tamlin's maneuverings and the invading king threatening to bring Prythian to its knees. But to do so she must play a deadly game of deceit-and one slip may spell doom not only for Feyre, but for her world as well.
As war bears down upon them all, Feyre must decide who to trust amongst the dazzling and lethal High Lords-and hunt for allies in unexpected places.
The earth will be painted red as mighty armies grapple for power over the one thing that could destroy them all.
The ACOTAR series has been one awesome book after another. In the first book we met the High Lords and we fell in love with the story . In ACOMAF we fell in love with Ryhsand and Feyra's love story. And now in the follow up to those awesome stories we get to see Feyra fight for not only her life and the life of the ones she loves, but to bring back peace to Prythian, so I cannot wait for this book. If you want to go ahead and pre-order you can do so here.
The Struggle by Jennifer L. Armentrout
A bloody path has been chosen…
The war against the Titans continues, and they remain determined to wreak havoc on the world, but Seth has become something all gods fear. Now the most dangerous, most absolute power no longer resides in those who have been freed from their tombs.
The Great War fought by the few is coming…
All may doubt and fear what Seth has become. All except the one woman who might be his final chance at redemption. Josie will do anything to prove that Seth is on their side, but fate has a nasty way of changing lives, of changing people.
In the end, the sun will fall…
The only way they can save the future and save themselves is by facing the unknown together. It will take more than trust and faith. It will take love and the kind of strength not easily broken. No matter what, their lives will never be the same.
For what the gods have feared has come to pass. The end of the old is here and the beginning of the new has been ushered in…
The Struggle is one of my most anticipated reads because Aiden and Alex. I know, Josie and Seth are important too but I love to get anything from the first story. And also I want to know where Seth went, so yeah, pretty obsessed with it. If you are too, go ahead and pre-order here.
Our Dark Duet by Victoria Schwab
Kate Harker is a girl who isn't afraid of the dark. She's a girl who hunts monsters. And she's good at it. August Flynn is a monster who can never be human, no matter how much he once yearned for it. He's a monster with a part to play. And he will play it, no matter the cost.
Nearly six months after Kate and August were first thrown together, the war between the monsters and the humans is terrifying reality. In Verity, August has become the leader he never wished to be, and in Prosperity, Kate has become the ruthless hunter she knew she could be. When a new monster emerges from the shadows—one who feeds on chaos and brings out its victim's inner demons—it lures Kate home, where she finds more than she bargained for. She'll face a monster she thought she killed, a boy she thought she knew, and a demon all her own.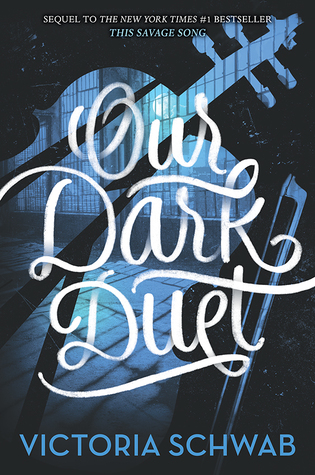 Last year This Savage Song was one awesome read, but it wasn't the best so I really want to see how the story continues and how awesome it can be. You can pre-order here.
Flame in the Mist by Renee Ahdieh
The daughter of a prominent samurai, Mariko has long known her place—she may be an accomplished alchemist, whose cunning rivals that of her brother Kenshin, but because she is not a boy, her future has always been out of her hands. At just seventeen years old, Mariko is promised to Minamoto Raiden, the son of the emperor's favorite consort—a political marriage that will elevate her family's standing. But en route to the imperial city of Inako, Mariko narrowly escapes a bloody ambush by a dangerous gang of bandits known as the Black Clan, who she learns has been hired to kill her before she reaches the palace.
Dressed as a peasant boy, Mariko sets out to infiltrate the ranks of the Black Clan, determined to track down the person responsible for the target on her back. But she's quickly captured and taken to the Black Clan's secret hideout, where she meets their leader, the rebel ronin Takeda Ranmaru, and his second-in-command, his best friend Okami. Still believing her to be a boy, Ranmaru and Okami eventually warm to Mariko, impressed by her intellect and ingenuity. As Mariko gets closer to the Black Clan, she uncovers a dark history of secrets, of betrayal and murder, which will force her to question everything she's ever known.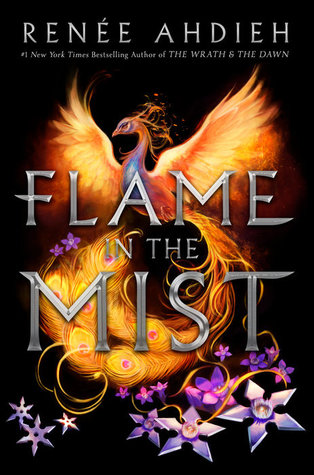 I seriulsy keep hearing awesome things about this book so now I'm super excited to read it. The cover is awesome, the description makes it sound like an awesome story and I always love to read new things from authors I've never heard of before. If you are too, and want to find out if it is actually a good story you can pre-order this beauty  here.
Happily Ever After by Kelly Oram
The end of one story is often the beginning of another. Hollywood heartthrob Brian Oliver and his Cinderella princess Ellamara Rodriguez have finally found love outside the digital world. But leaving their anonymity behind creates a whole new set of obstacles for the nation's new favorite sweethearts. With the stress of Brian's fame and the pressures of a new relationship weighing down on them, the It Couple quickly begins to wonder if they can hold on to their newfound joy, or if maybe happily ever after is only a fairy tale.
To be honest with you guys I didn't think there was going to be another book from this story because Cinder and Ella had a really "happy ending," I didn't expect anything new from this story. Though I'm really excited to read this new book. It will not be released when it was supposed to, but I'm hoping is still this year. There is no pre-order link for it yet because publication has been delayed. In the meantime you can start with Cinder & Ella, you can buy it here.
Now I Rise by Kristen White
Lada Dracul has no allies. No throne. All she has is what she's always had: herself. After failing to secure the Wallachian throne, Lada is out to punish anyone who dares to cross her blood-strewn path. Filled with a white-hot rage, she storms the countryside with her men, accompanied by her childhood friend Bogdan, terrorizing the land. But brute force isn't getting Lada what she wants. And thinking of Mehmed brings little comfort to her thorny heart. There's no time to wonder whether he still thinks about her, even loves her. She left him before he could leave her.
What Lada needs is her younger brother Radu's subtlety and skill. But Mehmed has sent him to Constantinople—and it's no diplomatic mission. Mehmed wants control of the city, and Radu has earned an unwanted place as a double-crossing spy behind enemy lines. Radu longs for his sister's fierce confidence—but for the first time in his life, he rejects her unexpected plea for help. Torn between loyalties to faith, to the Ottomans, and to Mehmed, he knows he owes Lada nothing. If she dies, he could never forgive himself—but if he fails in Constantinople, will Mehmed ever forgive him?
As nations fall around them, the Dracul siblings must decide: what will they sacrifice to fulfill their destinies? Empires will topple, thrones will be won . . . and souls will be lost.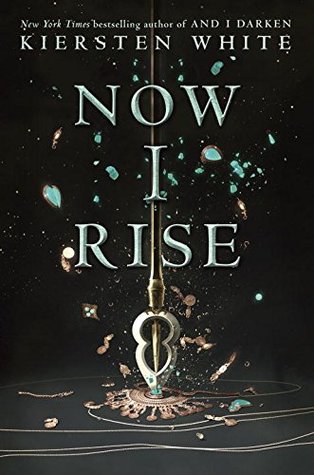 This series brings you gorgeous covers after gorgeous covers honestly. I have yet to finish And I Darken, but I'm loving it so far so I have high expectations for the follow up.
pre-order here.
Once and for All by Sarah Dessen
Louna, daughter of famed wedding planner Natalie Barrett, has seen every sort of wedding: on the beach, at historic mansions, in fancy hotels and clubs. Perhaps that's why she's cynical about happily-ever-after endings, especially since her own first love ended tragically. When Louna meets charming, happy-go-lucky serial dater Ambrose, she holds him at arm's length. But Ambrose isn't about to be discouraged, now that he's met the one girl he really wants.
Sarah Dessen's many, many fans will adore her latest, a richly satisfying, enormously entertaining story that has everything—humor, romance, and an ending both happy and imperfect, just like life itself.
With Once and for All, I've never heard about the author, but I do keep hearing about the book and it sounds pretty awesome, so I'm excited for this book to be released and to read it.
pre-order here.
What are some of the books you cannot wait to read?
Let me know in the comments or via Facebook or Twitter.