***Book provided for an honest review
When it comes to romance mostly any book will do to convince me that it is good. I mean come on; romance includes drama and I LOVE drama.
So when I read the description for Dream Me by Kathryn Berla I fell in love with the endless possibilities.
It sounded like the perfect book to read during a winter storm (which I went through this last couple of days) or just any regular day really.
I'm not sure if this book is classified as a paranormal or not (website just describes it as YA and to me it is a bit paranormal, but I haven't really read much paranormal so I can't be trusted with that description), but there were some aspects of it so that is why I'm calling it like that.
Here is the description:
Zat is a dreamer from the distant future—a time when humans no longer dream and Earth is a desolate wasteland. He dreams of the beautiful Earth of the past, and a fiery-haired beauty named Babe. Against the wisdom of his peers, Zat decides to risk everything to travel back in time and live in Babe's dreams…
Babe is the perpetual new girl in town. Her father's job frequently moves the family around the country, and Babe just longs for a place to call home. As she settles into the sleepy town of Sugar Dunes, Florida, Babe begins to have strange dreams of a green-eyed boy named Zat. Night after night, Babe shows Zat her world. But the dreams come at the cost of nearly crippling migraines every morning. Babe's life outside of her dreams pales in comparison to her growing love for Zat and their time spent together.
But the more time Babe and Zat spend together in her dreams, the more Babe's pain increases, and Zat begins to question the reality of his existence. How can he live a life with Babe, when all they have is her dreams?
Can a dream become a reality?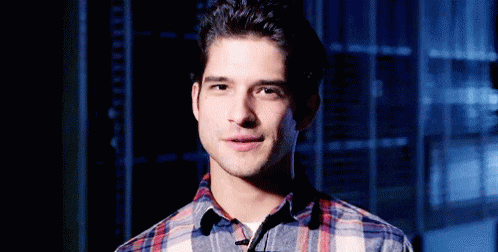 Doesn't that sound interesting?
It's an attention grabber and you definitely want to know what this book is all about and take the journey in Zat and Babe's world.
This book got a 3.5 out of 5 stars in my rating book because there are somethings I didn't completely understand or particularly liked as I read it.
Dream Me is a love story more than anything.
This book is about finding true love in the most unexpected places such as dreams. Yes I know it sounds cheesy and all, but I feel like it actually is about discovering what love is. It describes love in a different way to what I'm used to. It tells the story of how much someone is willing to give just to be with that one person that is more important than life itself.
Dream Me, started amazing, there was this whole idea of an alternate universes that hooks you in from the beginning. And then the idea of Zat choosing to leave everything just to be a dreamer (you thought I was going to spoil it for you? NO LOL!). The whole story is full with hints of how much love means to Zat (even if he is not completely certain about what he feels, he knows he feels something).
I really liked the incorporation of the blog as part of the storytelling and the comments on the blog. I thoroughly enjoyed how Babe would describe her dreams and then there would be these users telling her how they worry about her or how the "dream" was so vivid it felt real.
Also the whole mystery of how Zat was in her dreams, and how did he get there and also how they both live on Earth, but not really. Seriously for like half of the book I was questioning my reading skills, wondering if I had skipped through an entire chapter where everything was explained.
One of the things I didn't like is the way the relationship developed. Babe is all about the romance and all about true love and finding it, but it felt a little bit forced, because she had this new life and then she had the dreams and it felt like she would give up everything just to be in this dream world which I'm totally not okay with.
Also I would have like a little more explanation on who the dream world worked (won't elaborate because that can be a potential spoiler) it felt like I was reading the screen adaptation of San Junipero (Black Mirror series, season 3, on Netflix, great series by the way).
And that is pretty much the only reasons why I didn't give it a higher rating, I just felt it a little bit forced in some parts and in others I would have love to have a better explanation of situations.
But the concept of the story is great; it is a book that has all the elements to be a great story. It might not have felt like that for me, but I'm sure that many others will enjoy it.
Dream Me by Kathryn Berla comes out July 11, 2017 so be sure to pre-order here.  I'm sure many of you will really enjoy it!