We all have gone through it, I know it.
We fall in love with a book and we read it and read it and we read it some more that after a while we know it by heart, but there lies the problem.
After a while the book we used to love is just not the same anymore. So what changed? How is it that at one point we loved it and then what it feels like all of a sudden the story is just not compelling anymore?
I have a theory.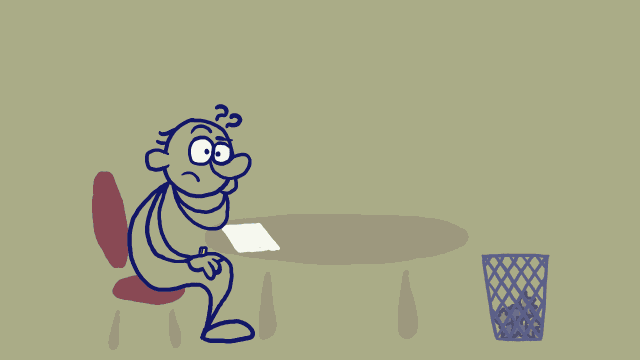 The story is not new. The thing that interested us at the beginning is just not there any longer. What used to be the best story in the world is not, because is not new.
For me there are certain books I used to love and I that I would re-read every once in awhile that have just become books that –books I used to love— but they are just not good anymore.
Fifty Shades of Grey (series) by E. L. James
When I first read this book/series I fell in love with the romance part of it. I mean there is this very handsome guy that wants this very shy insecure girl all to his own and he does all this things just to be with her. It was awesome.
And I've reread all the books at least five times (obviously avoiding all the explicit scenes. With one time to read those are enough), the thing is, now that I tried reading them again because Fifty Shades Darker is about to come out, the love story I loved just wasn't there.
It's like finally I could see why there are so many people against the book. It's like there was a veil over my reader brain that wouldn't allow me to see the story for what it was. A sick, full of distrusts, jealousy and a little bit of abuse that would so have me running for the hills if anything remotely like that happened to me, kind of story.
With that said, I'm not saying is bad writing (who am I to judge that?) or that the story is not good, it's just that I finally see that stories like it are not the stories I like.
And it also it doesn't mean I won't be watching the movie, because if you think about it, I once was in love with the story and I do want to see the romance part brought to life.
Fallen (series) by Lauren Kate
This book series was the second series I finished when I finally decided that reading was going to be part of my life.
I'd heard awesome things about Fallen and I had seen it in the story many times and was always fascinated by how pretty the cover is, so I read it and I loved it.
Then I read all the books in the series and I just knew it was my newest obsession. I had never read anything like it and the concept of loving someone for hundreds of years was compelling to my young adult heart.
Then the whole reincarnation aspect of the story sealed the deal. It was the perfect love story.
But then I read it again and a few more times and if I were to pick up that book today I know, I KNOW, I would probably not enjoy it. I would find myself doing the things I hate to do as a reader. I would be skipping through the pages, which no book deserves.
Hush, Hush (series) by Becca Fitzpatrick
This series made my love for reading official. I was not an active reader when I first read Hush, Hush, I had read books occasionally, like the Twilight saga, or books for my English class. Never had I read anything about fallen angels or a story like Hush, Hush.
Thanks to this series I discovered my passion for reading. One of the best things ever. But now, there are so many books that I've read that I love, that I know if someone would dare to ask me what my favorite book is, Hush, Hush would not cross my mind when at some point in the past it was the first book that would pop into my head.
Still I would love to see it brought to life, because there is a part of me that will always love the book and what it represents and how much I loved the story. But now the love is just a distant memory that will always exist but will never be the same.
The Selection (series) by Kiera Cass
With the Selection I was not expecting to even like it. I mean the Bachelor meets the Hunger Games?
Really?
I really was not expecting to like this story as much as I did. I seriously hated America (well hate is a strong word, but I didn't like her that much) and then the whole concept of her being so reluctant to being with the prince, like, come on girl!
Still when I read this book, I couldn't put it down. And then the next book, and the book after and the book after that.
I seriously hated to love this story, but I did.
The concept of the story was so new and different to what I had read that I just couldn't put it down. And obviously also because, Maxon!
You know you loved him too.
The thing is, if I were to read that book today, knowing what I know, having read what I've read, I know I will not enjoy it and that is the saddest most depressing thing in the world.
Still all this books have a special place in my little reader's heart (not so much Fifty Shades, but all the others) and I will forever love the idea of knowing what they are about and that a point in time they brighten my day and made me want to keep reading.
I'm sure there are many books that I've read that I probably wouldn't love today, but I really don't want to go down that path right now.
Have you ever love any of these books?
Have you not read them yet?
What books you would like to still love but just can't?
Let me know in the comments or on Facebook or Twitter