So… the end of the year is around the corner and well I wouldn't be a good blogger if I didn't talk about the best books that I read for the entire year.
I know I should probably wait a little bit because is still like a week or so away and I might encounter a life changing book in the week. If it happens I would just review it and tell you it was a great book and that it would make it to my list of best reads of the year!
To begin this amazing books post I have to say I didn't read as many books as I would have liked, but the few that I got, they were all amazing. All the books I read this  year cannot be in the list because it would be a very long list and then they wouldn't be special!
So the next 10 books I'm about to introduce to you are just the books I feel were more than good, they were beyond amazing.
Oblivion by Jennifer L. Armentrout
This book was the very first one I finished this year and it was definitely one of the best books of 2015-2016! You guys already know how much I love Jenn's books and the Lux series is by far one of my favorite books series, so to get to read the first three books in Daemon's point of view was one of the best things possible.
It's a wonderful book, everyone who has read the lux series should get to read it ASAP and if you have not read the Lux series, I really don't know what you are waiting for, but if you do, make sure to also get Oblivion, because it's just wonderful.
A Court of Thorns and Roses by Sarah J. Maas
Although this book actually came out last year and I have obsessed over the second book of the series, ACOTAR is still one of the best ones of the year. The story, the characters, the writing, just pretty much everything is amazing about this book.
I have to say, I was a little skeptical about reading this book since it came out last year just because it's a Beauty and the Best retell and that story is not my favorite so I was not sold on the idea of reading a book similar to it.
But ACOTAR has changed my view not only in Beauty and the Best but retells as well. If you have yet to jump on the amazing worlds of Sarah J. Maas, I recommend this book to you guys and you will definitely change your mind about whether or not to read all her books!
The Winner's Curse by Marie Rutkoski
I know this book came out like two years ago, but I just read it this year. I just have to say that it was a wonderful decisión. This book series is so amazing, I was really happy when I read the first and second book, because the third was either already out or super close to being released so the wait for the final book wasn't long.
What I loved most about this book is how different the story is. I usually don't like books that are set in earlier years like the eighteen or nineteen hundreds, but this book changed my mind on that rule as well.
It was different, the romance part was so perfect, but it wasn't on your face and you could tell what was really important, all the revolution and all the changes that needed to be made.
I just really enjoyed it and that is why it is one of the best ones of the year for me.
The Problem with Forever by Jennifer L. Armentrout
You knew that there were going to be more than one of her books in this list, and so here is the second (I wasn't lying when I said she is my favorite).
The Problem with Forever was a different kind of book for what I'm used to about the kind of books she writes, but it was still amazing.
The story feels so real, the issues it deals with are things we see everyday of our lives, but we don't really acknowledge or we choose not to.
Loved how it was resolved, how there needed to be some healing and how it took time (within one book) to tell the story. Some characters have issues, that are just a bit too deep and that the main character just doesn't quite see until the other characters lower their walls and that is how you get to see some of their scars.
I just really liked it in the end, it wasn't all about Mallory trying to overcome some of her fears, but actually help those (aka Rider) who went through the same things she did and they didn't really know how to deal with those fears and problems and they bottled them up until they exploded.
Girl Against the Universe by Paula Stokes
Although I gave Girl Against the Universe a 4 out of 5 stars, it still was one of the best reads of this year.
It's a really sweet and really good contemporary novel that in a way deals with mental health problems and how when you let some of your fears go and trust others, life can be wonderful.
I really loved Maguire and Jordy's  relationship development. How they helped each other overcome their problems and how they just were a honest normal teen couple. I liked that they didn't declared their love like they were going to be the last people they dated in their entire life.
A very realistic book that made this year a bit easier.
Paper Princess by Erin Watt
This book series you guys, was one of the best things of this whole year.
The book and buzz seem to come out of nowhere, but oh God it was the best unpredicted storm.
All the books in this series are amazing and somehow unexpected. I was not completely sold on the idea of the book when I first started to read it. It felt a bit too cliché and I wasn't sure I would enjoy it. Still I sample it on the Kindle and that was the end of me.
I'm so happy I broke my rules once again for this book, because the story of this book was much better than expected and Ella and Reed made this year's reads an awesome one.
P.S. I Like You by Kasie West
I feel like this year was contemporary books all over for me. This story was not like something completely new or  different, but hell it was an awesome story.
You wanted to know who was the person writing on the desk even though you already sort of knew. It was like a perfect love story. Then when you for real knew who it was and just swoon over the entire book after you knew who it was.
I just completely enjoyed this book and I feel like it is one of the best reads of the year.
After the Fall by Carissa Lusk
This book was a surprise read honestly. Author Carissa Lusk reached out to me and ask if I wanted to read her book and possibly review it if I felt like it and well I did.
I was a bit skeptical about the book when I first started reading it, because I wasn't sure of what was going on, but once I sort of got what was happening I knew it was an amazing book. There is this little plot twist and then there are the poems and just the whole reincarnation aspect.
The story was wonderful and I'm super glad the author gave me the book because it definitely brighten my year and it was an amazing book that everyone should read.
The Sun is Also a Star by Nicola Yoon
Well everyone has heard what I had to say about this book. It definitely helped me through the last few weeks of college. It was one of the most touching and amazing realistic (and nonrealistic) stories I have read in a very long time.
The whole book was about touchy subjects, like race and deportation and how life can change with just the look of one person. The story was just too wonderful and I'm glad it exists!
The Sun is Also a Star was more about two teens that meet and fall in love, it tells the story of how sometimes you don't need to be young and in love to be reckless, and that you don't even need to be in love to be reckless and enjoy life. Life should be enjoyed every minute just because we are alive and are able to feel pain and excitement and all sorts feels.
Storytelling is in Yoon's DNA formula and I cannot wait to read more from her.
Everyone We've Been by Sarah Everett
I read this book not too long ago and it definitely made the list because it was wonderful.
There was some confusing parts through like half the book, but that was sort of the essence of the book. I wanted to know what was happening and why she was seeing this guy that apparently none else could. There were so many great things about this book that I just can tell you I loved this book cover to cover.
Even the cover was amazing.
It was a wonderful story that everyone should give a chance.
There you have it guys, my top ten reads of this year.
Like I said they were not the only ones I read and definitely not the only ones I think are amazing, but I really had to narrow this list down so that  this post wasn't longer than it needed to be.
What are some of the best books you've read this year? Did any of these make your list?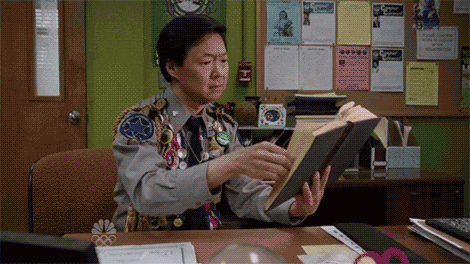 Let me know, and don't forget to participate on the Christmas Giveaway on my Facebook page. Oblivion is one of the books that I'm giving away so you might be interested!