You guys know how much I love Jennifer L. Armentrout's books, I've said it before she is like my favorite author of all time.
So when Fire in You came out (Monday Nov. 28) I went a little crazy and read it cover to cover in about two days (unusual for me at this time of year). Unfortunately the book was not what I was expecting.
Okay, I don't know if it is me and I just wasn't in the mood to read the final book in the Wait for You series, or if it definately did not live up to it's expectations.
Here is the description:
Jillian Lima's whole world was destroyed in a span of a few hours. The same night her childhood love, Brock 'the Beast' Mitchell, broke her heart, her life was irrevocably altered by the hand of a stranger with a gun. It takes six years to slowly glue together the shattered pieces of her life, but Jillian is finally ready to stop existing in a past full of pain and regret. She takes a job at her father's martial arts Academy and she's going out on her first date since a failed relationship that was more yuck than yum. Jillian is determined to start living.
She just never expected Brock to be a part of her life again. But he's firmly back in her life before she knows it, and not only is he older, he's impossibly more handsome, more teasing and more everything. And when he sees Jillian, he's no longer capable of thinking of her as the little girl who was his shadow growing up or the daughter of the man who gave him a second chance at life. He sees the woman who'd always been there for him, the one person who believed in him no matter what.
Brock knows she's the one he should've made his, and what begins as a tentative friendship quickly turns to red-hot chemistry that sparks a flame that burns brighter than lust. Falling for Brock again risks more than her heart, because when the past sorrow-filled and guilt-ridden past resurfaces, and a web of lies threatens to rip them apart, the fallout could lay waste to everything they've fought to build together, and destroy the dreams of those they care most about.
I was super excited to get to read this book, because every single book in this series has been wonderful and I just loved every story.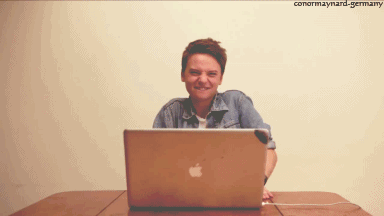 Fire in You was good, don't get me wrong, I liked it for the most part. But at the same time I didn't. There was something about this book that just didn't do it for me. Either the lack of real passion between Brock and Jillian or the missing angst, or just the way they came to be together.
There was just something missing, it doesn't feel like it was written by J. Lynn, because it's just not as good as any of her other books.
I give this book 3.5 stars out of 5 (hate that rating 😥 )
While I did like the premise of the book and the intention of it. All sounded good, it was going in the right direction and then… it just wasn't.
I liked how it all started, who Jillian wanted to start living again after all that had happened to her. It just seemed a little too  predictable. I knew what was going to happened and I feel like there was no surprise, no plot twist, no nothing.
This is terrible for me to say, that I didn't like one of her books because I love all of her books, but Fire in You, just wasn't one of the ones I loved.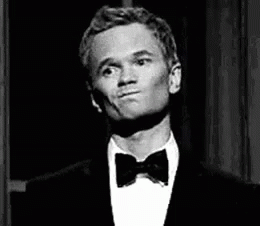 To this day my favorite book from the Wait for You series is Wait for You. Cam and Avery's story will always be my favorite.
But, what do you guys think of Fire in You? I've seen only good reviews which make me wonder if I read the same book everyone else did LOL.
Anyway, let me know what you thought of this book.
Read you guys later.