Today is Thanksgiving day in the United States, and even if you are not American you probably still know what thanksgiving is about.
Is when the Native Americans and the European immigrants came together a long, long time ago to celebrate peace among their people.
Now days, Thanksgiving is still a holiday that brings family and friends together to give thanks for the blessings they've received through the year and to keep the tradition living. Of course now the holiday has been slightly obscured by the Black Friday frenzied but it is still a wonderful holiday to spend with family.
The thing is, sometimes our family doesn't like us very much or they have questions we don't have the answers to, like the typical grandmother question of the boyfriend, when are you having kids, or my personal favorite, when are you getting married?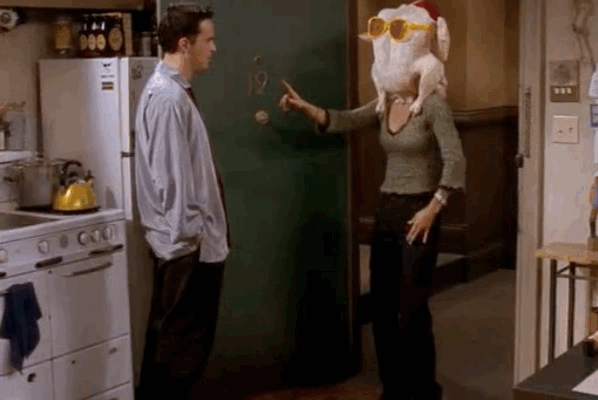 So, more than once in one evening we would like to escape the family tradition for a bit and read or listen to music or watch a television show we've been trying to finish  or watch a new release on one of those expensive movie channels our parents have.
But enough about the things we do or wish we could do during Thanksgiving. I wrote this post to give thanks to you.
Yes, I'm not recommending a book, or telling you how I think books fool us most of the time, I just want to thank you.
There is no secret that this blog was created for a class, and also there is no secret that it's a book blog because I love books and talking about books, and reviewing books, and anything books. But without you coming back every week to see what crazy thing I have posted, I would never be eager and excited to write about anything.
Thanks to you guys for visiting my Facebook page and my Twitter. Because you take a few minutes of your day to pay me a visit to my social media or blog is why I have the drive to write. Not for a grade anymore, but because I love your responses. You might not like or comment on the blog post, but I know you read them and I know that you guys keep coming back which is awesome.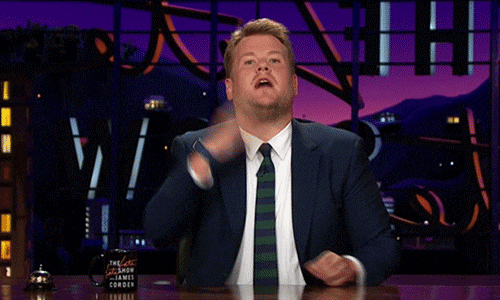 Also I want to thank authors like Jennifer L. Armentrout and Rainbow Rowell, and Erin Watt and all the wonderful authors out there because they provide stories for us to obsess over and that help us through stages of our lives.
We the readers are suckers for pain, tears, joy and anger and we are okay with it because authors like the ones previously mentioned make us keep reading, keep loving the words written on a page.
The feeling that we get when words such as "she died" or "she was falling for him and there was no stopping it" or   "nothing ever ends" hit us in feelings we didn't even know we could have. They are just words, but they are our words, words that we identify with, words that make us feel and for that I'm thankful.
I'm just thankful you are reading this, you are the reason I keep on writing, and you are the reason I plan to keep on writing this blog, because without you, there are no reasons to keep coming up with content. Without you, there is just no will to do it. So thank you. Never change!
Since I'm thankful for you guys, I want to give you a little sneak peek to something I've been working on for a few days. If you guys like it, I will probably post it completely, because I have loved writing it and I feel you guys might like it too.
I've been working on a short story that came to me while I was driving to work a few days ago and I finally was able to put it in a word document and I want to share it with the world.
So here is a little preview about what it is, if you like it, I will post it completely here on the blog, and if you don't then I won't, simple as that.
Here it is:
A Stranger's Song
She was late.

Okay, technically she wasn't late because the clock still read 7:45 a.m. and that's the time she always pulled up right next to me, but still I didn't want to go in without knowing if she was gonna come in or not.

Maybe it was her day off.

But it couldn't be.

Maybe she had been in an accident.

One more car pulled up and it was not hers.

Okay, I needed to keep moving. The clock on my dashboard now read 7:46 a.m. she might have taken a day off, she was entitled to it.

I was three cars away from check in, which was bad; if I was going to see her today she needed to pull up like in the next five seconds.

With no more time to check if she was approaching I proceeded to move forward as the people in the cars ahead of me handed their building identifications to the guard. As I was waiting for my turn, now defeated that she would actually not show up today, I looked for my building identification.

I worked for Westbrook Corporation which is a conglomeration of thousands of companies across the globe from everything including food services to telecommunications. My job was pretty simple and it was only within the building, I was one of the IT guys that made sure any updates necessary for the soft or hardware of the building ran according to how they're supposed to.

We don't usually have big assignments, but we do work for corporate. So if there is a new security system or cloud program that is to be implemented for the entire corporation then we would have to do tests and made sure the program was secure. But our excitement ended there. We just made sure things ran according to how they are supposed to within the building.

By "we" I mean the other five guys and me, Marco, Joseph, Matthew, Parker, Luis, and myself, Andrew.

As I pulled out my green identification card from my glove compartment a gray four door car pushed on the brakes before hitting the car in front of it, it came real close.

There she was.

My morning obsession.

She was wearing her big framed glasses, which if my stalking abilities don't fail me, it meant she had been running late for everything.

She had only been late here about three times and she'd been wearing those glasses. Those times she really run late is when I could actually see her parking, because I would already be out of my car and walking toward the elevator when she was finding a parking spot. I hated to love those days. On those days is when I could see her being her, she parking, she walking toward the elevator is it closed, she just being her.

I really had a problem.

Her hair was on a big bun with lose strands everywhere. She looked adorable. She always did.

I didn't know what department she belonged to, I just knew she worked here and she'd been coming in at the same time every weekday at 7:45 a.m. since two months ago.

She always had a smile on her face and she was always singing. That is the first thing I noticed the day I first saw her pull up. She was jamming out to some song and it was the best thing. She didn't care who was looking, she didn't care that it was too early in the morning to be that energetic. She just sang.
Keep in mind guys that this is not the complete chapter of the whole story, and that it's not completely edited. I just wanted to write it and I gave it a go, it probably has a few or a lot of grammatical errors, but I just was eager to share a little bit of it with you.
Also the title is a work in progress, I still need to know if it's really fitting for the short story.
Let me know what you think either here in the comments section, or on Facebook or Twitter.
Read you guys later.
And remember to always be thankful not just today!